If you're like most people, tax time can be a stressful and confusing time. But it doesn't have to be! With a little preparation and organisation, you can make sure you get the most out of your tax return.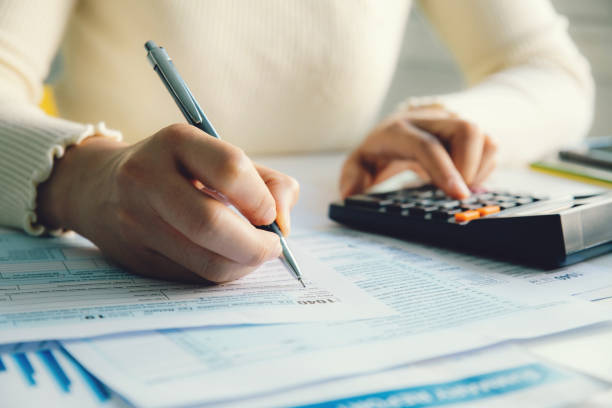 The tax return is a document that you lodge with the Australian Taxation Office (ATO) at the end of the financial year. It contains details of your income, deductions and other relevant information relating to your tax affairs.
As a taxpayer, it is important to be aware of the different ways you can prepare, lodge and maximise your tax return.
Here are our top tips for preparing, lodging and maximising your tax return:
1. Get Organised
The first step to a stress-free tax return is getting organised. Gather all the documents and information you need before you start, including things like your income statements, receipts and records of any deductions or expenses you want to claim. This will make the process much simpler and quicker as well as will make it much easier to complete your tax return accurately and maximise your refund.
2. Know What You Can Claim
There are lots of deductions and expenses that you may be able to claim on your tax return, but it's important to know what you can and can't claim. The Australian Taxation Office (ATO) has great resources to help you understand what you can claim.
 There are many deductions available, so make sure you claim everything you're entitled to. This can include things like work-related expenses, education expenses and donations to charity.
3. Use A Tax Agent Or Accountant
If you're not confident doing your tax return, or if your financial situation is complex, it's a good idea to use the services of a tax agent or accountant. They will be able to maximise your refund and make sure everything is lodged correctly. They can ensure you get the best possible result. Of course, please remember that if you use a registered tax agent, they will charge a fee for their services.
If you are lodging your return, make sure you understand all the questions and options before you start completing the forms. You can find helpful resources on the ATO website or from a registered tax agent.
4. Lodge Early
The sooner you lodge your tax return, the sooner you'll get your refund (if you're due one). So don't put it off! Get it done as soon as you can.
5. Check Your Details
Before you lodge your tax return, double-check all your details to make sure everything is correct. This includes things like your name, address, tax file number and bank account details. Incorrect details can delay your refund or result in you being charged penalties.
6. Stay Up To Date
Keep on top of any changes to the tax laws that may affect your return. This way you can be sure you're getting the most out of your tax return.
7. File Online
Once you have all the required documentation, you can start completing your tax return. The ATO has an online system called myTax which makes it easy to complete your tax return yourself.
Once you have completed your tax return, you need to lodge it with the ATO. You can do this online, or you can submit a paper tax return. If you are lodging online, you will need to have a myGov account.
8. Tax-Free Threshold
If you are a low-income earner, you may be eligible for the tax-free threshold, which means you won't have to pay any tax on your income.
By following these simple tips, you can make sure you're prepared for tax time and that you get the most out of your tax return. Happy lodgement!
For more information on the best way to lodge a tax return, just click it.